Cisco Systems, Inc. 
Cisco Cyber Vision
Cisco Cyber Vision leverages a unique edge computing architecture that enables security monitoring components to run within certain models of Allen-Bradley Stratix 5800 family of industrial ethernet switches in addition to Cisco commercial network equipment, avoiding the need to dedicate a separate appliance for the purpose.
Cisco Cyber Vision helps secure your industrial network by:

Increasing visibility: Automatically builds an accurate list of all your industrial assets and detailed network maps

Segmenting the network: Integrates with Cisco Identity Services Engine (ISE) to create asset groups and enforce segmentation policies through the network infrastructure

Extending cybersecurity: Combines protocol analysis, intrusion detection, behavioral analysis, and OT threat intelligence to detect asset vulnerabilities, and many attack tactics

Driving governance:  Logs all events from your ICS so you can run efficient audits, builds incident reports, and enables both IT and OT teams to drive actions
Available for sale: Available now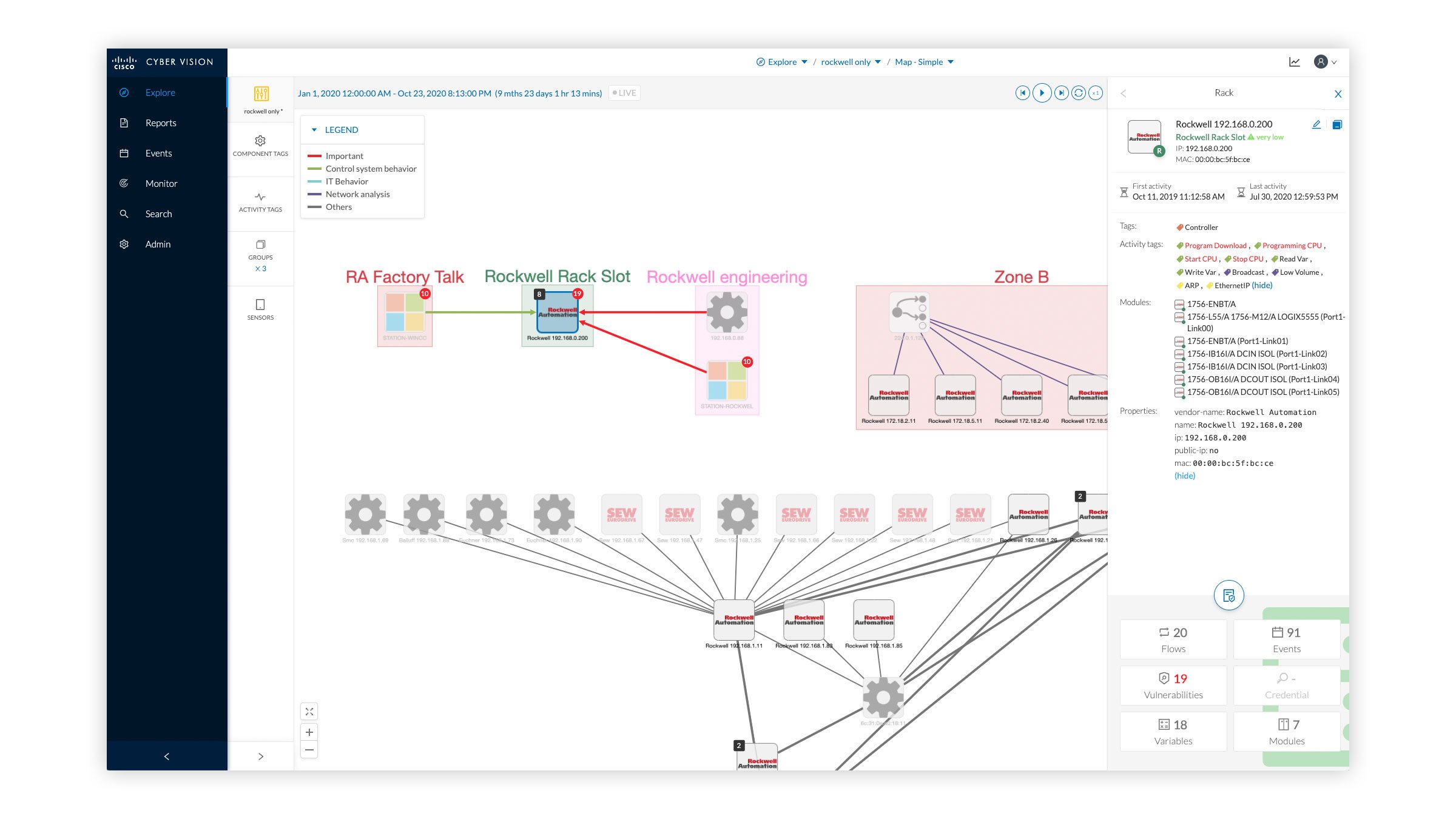 Learn more about this partner and their new innovations
View all the new products and solutions

Automation Fair features the newest innovations from Rockwell Automation and members of the PartnerNetwork™.  
Learn more about these technologies by visiting the exhibit hall at the event.  Automation experts will be ready to discuss how you can advance your operation. 
View all the New Products and Solutions